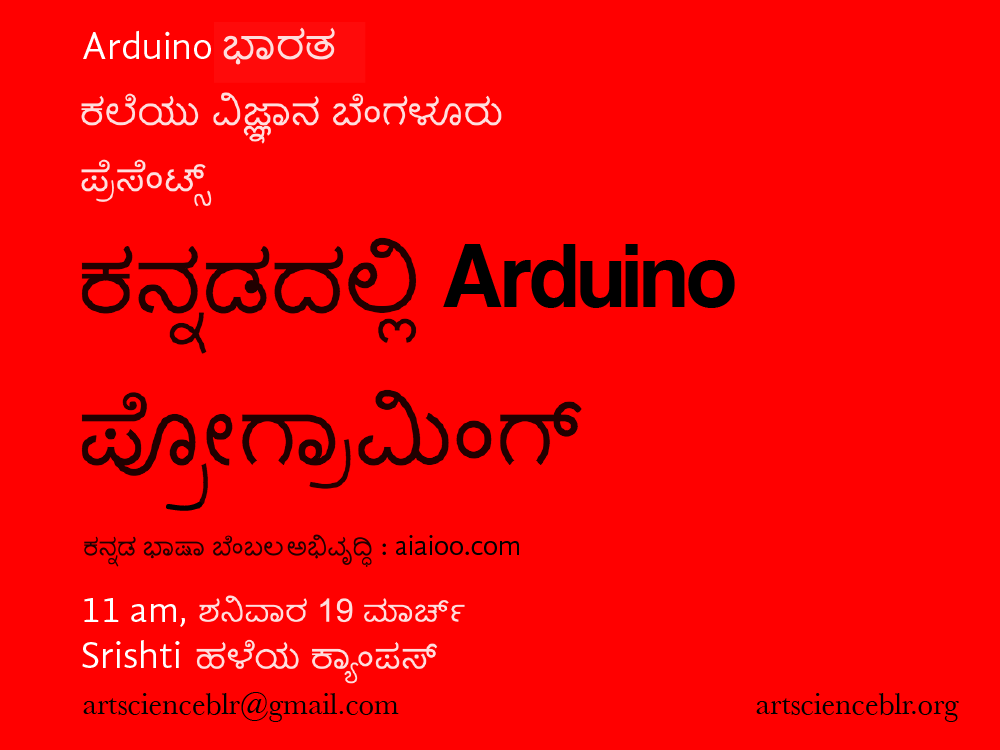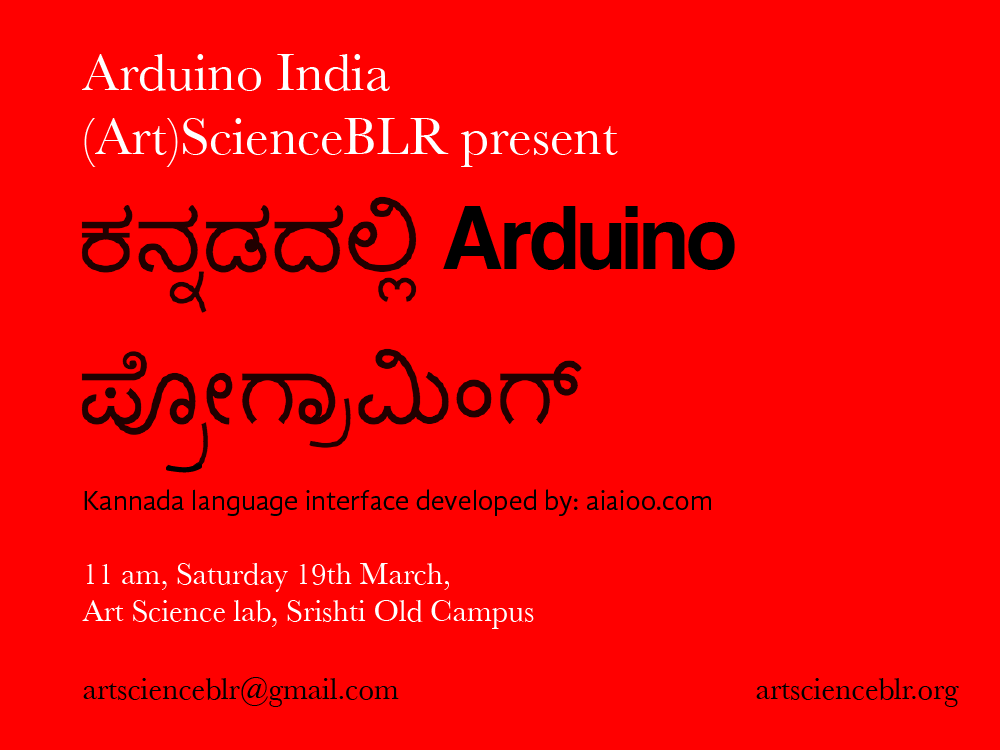 aiaioo.com has been developing Indian language interfaces for the Arduino IDE. (Art)ScienceBLR with Arduino India ran a workshop to test the software in Kannada.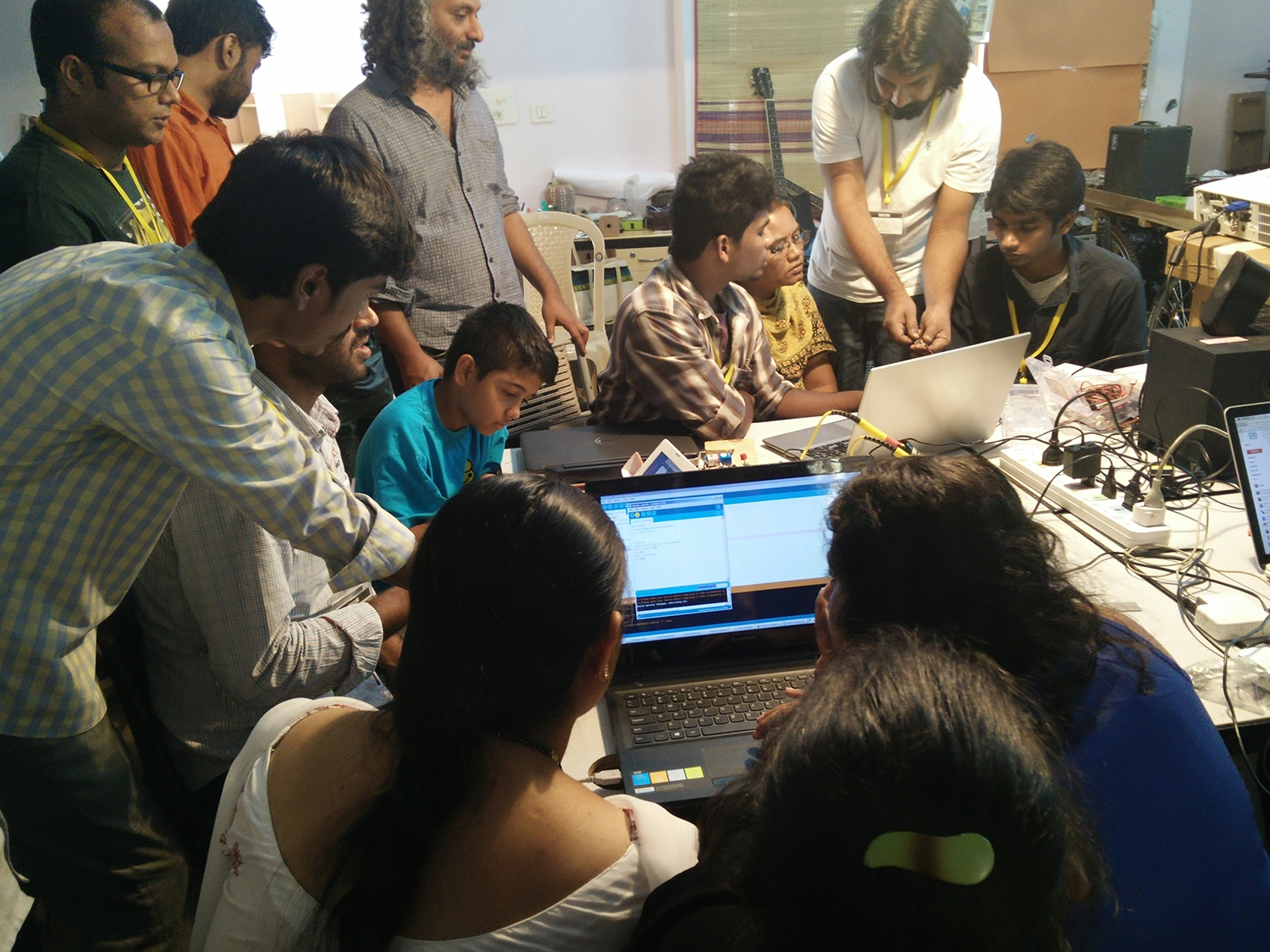 To set up the arduino we had to modify it by copying some files into the lib folder and changing the font from preferences.txt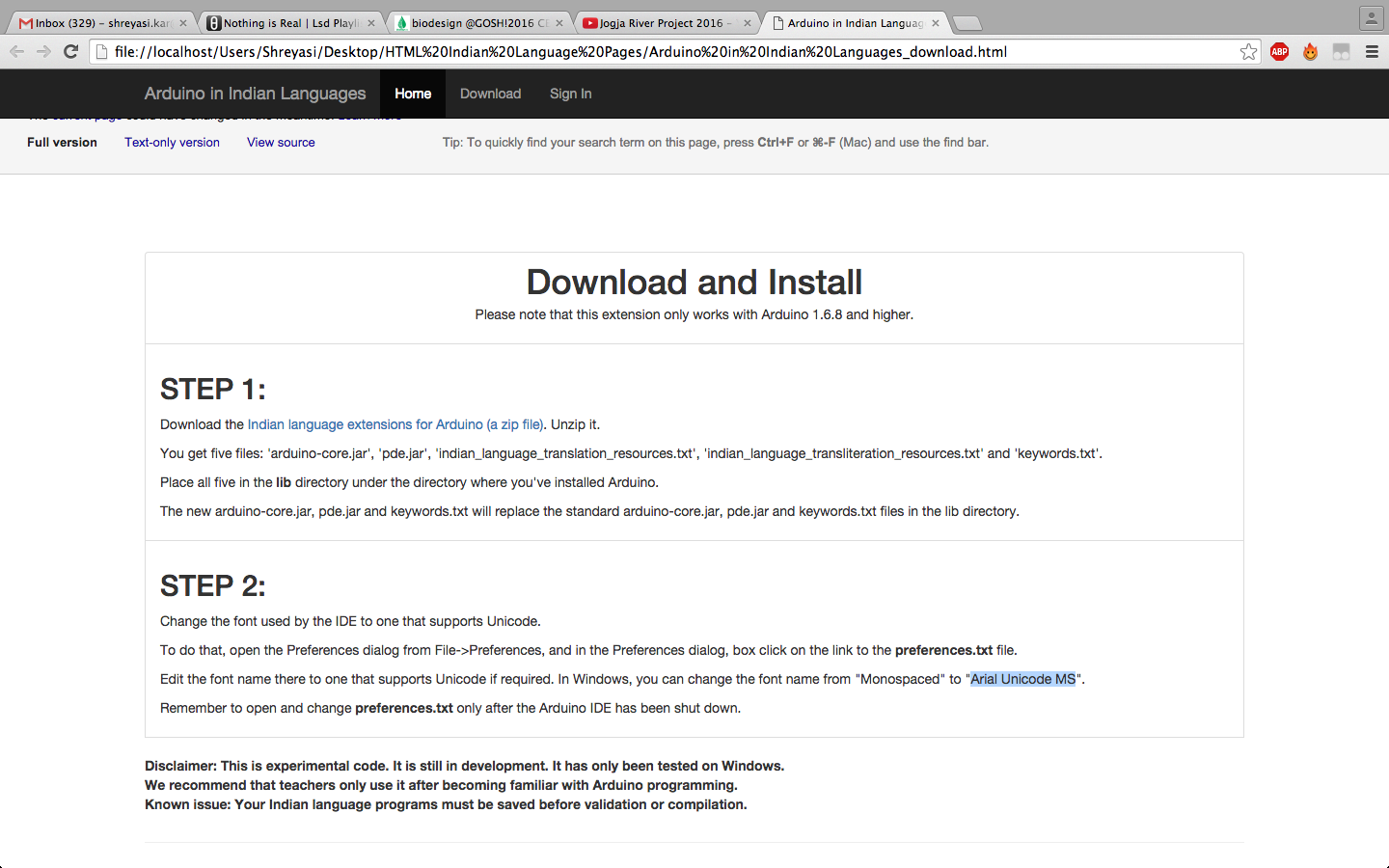 After finishing setup, the program could be used in kannada. Most of the terms are straightforward translations in Kannada. For trying the software, we copied and pasted the functions from a list of translations.