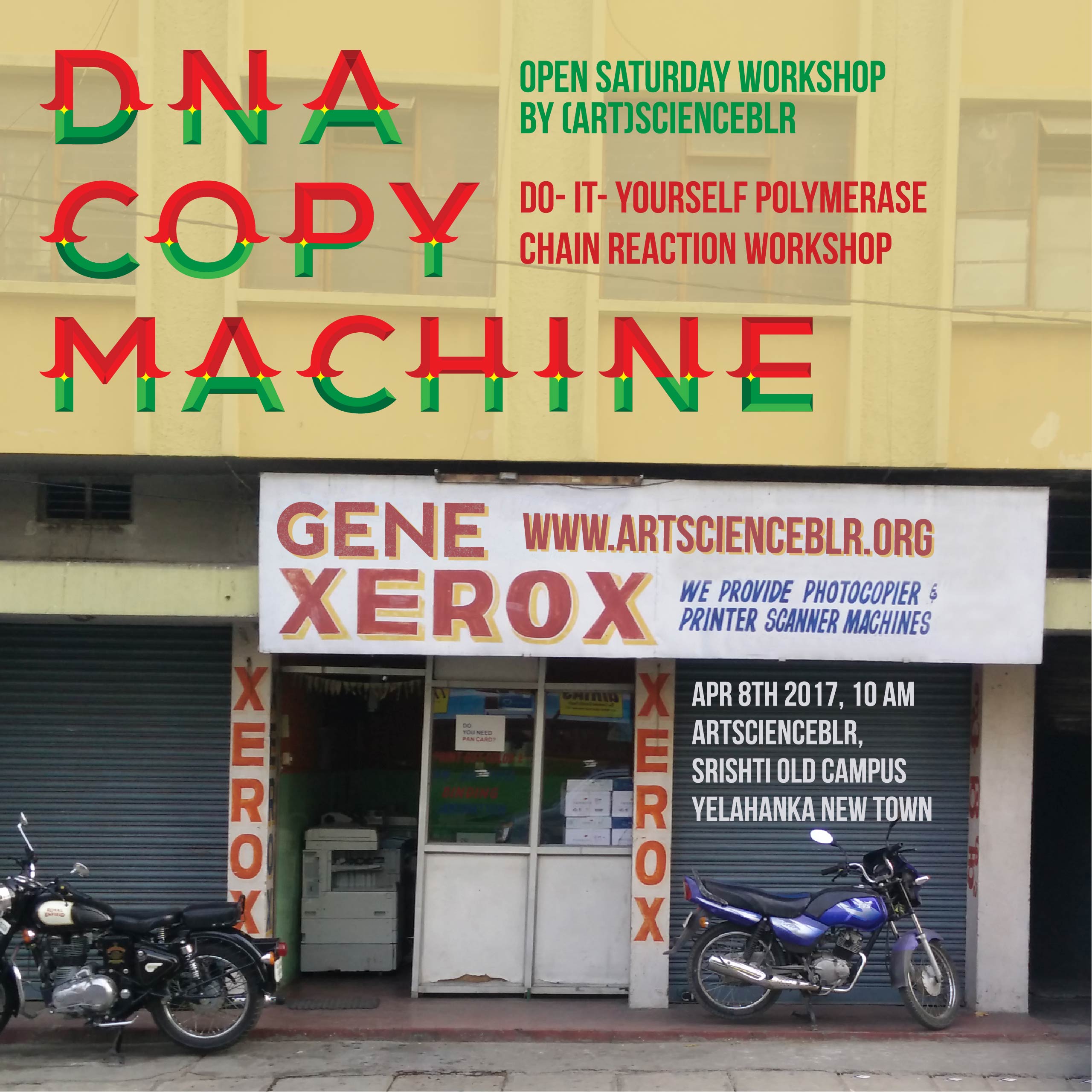 This Saturday, 8th of April 2017, Our scientist in residence Sachiko Hirosue will be conducting the DNA Copy Machine – Do-it-yourself Polymerase Chain Reaction workshop. The Workshop will take place at the
 Artscience lab in the Srishti Old Campus (behind the library). The workshop will begin at 10AM. 
We hope to see you at the workshop!